Get behind the creative mind of Laura Chouette,  fashion blogger
Turning a serious case of wanderlust into a successful career, Laura Chouette is the blogger
behind her eponymous website laurachouette.com. Combining her love of fashion and travel,
along with a burgeoning modelling career, here, the ever-stylish Laura chats to us  about her love
of classic pieces, planning spontaneous trips and the creative outlet she wants to explore next.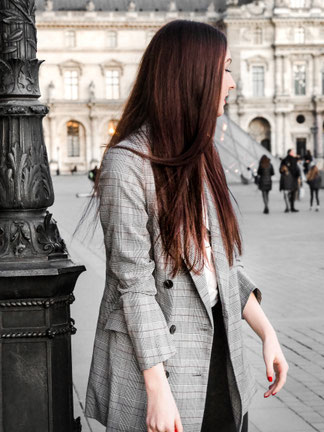 Introduce yourself and your personal style.
My personal style has always been classic. I love black, elegant dresses and simple skirts. Here and there I try something new, for example blue jeans with torn fabric at the knees, but of course my classic blazer has to go with this outfit. I find minimalist clothing particularly beautiful. In my wardrobe there are almost only the colours white and black. I personally would never wear neon colours or animal prints.
Describe a typical day for you.
On an ordinary day the biggest challenge for me (and probably for most young women) is to find something nice to wear. The outfit should always fit the daily routine. Then I think about what my next Instagram posts will look like and take photos of my outfits. I am still a student at the moment, but I will graduate soon and try my luck in the modeling business. I've already been contacted by a modelling agency in Milan. Therefore, there will be big changes in my daily life in the future.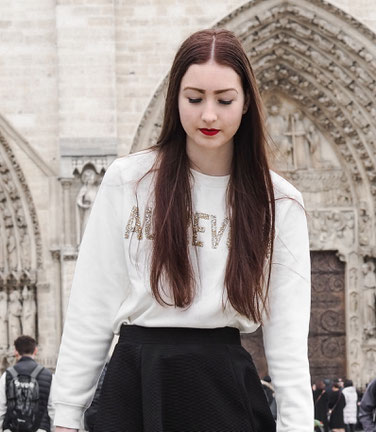 How did you develop an interest in fashion, writing and travel and turn it into a full-time career?
I started writing years ago. Besides writing books, I write a blog all about travel and fashion. I love to share my impressions and outfits with my growing readership.
What topics do you love writing about?
My favourite topic is travelling. It is important to me to see as much of the world as possible and to collect countless new impressions. New cultures are always be something exciting! When I travel, I usually only buy clothes that I think fit [a particular] place such as classic blazers and long skirts in Paris and a light trench coat in London.
What is your main source of inspiration when it comes to staying up to date with the latest fashion trends?
Besides the world-famous magazine Vogue, the most important medium for me is the fashion app Browzzin! I finally have the opportunity to share my ideas and discover other styles. I am really happy to be a part of this community.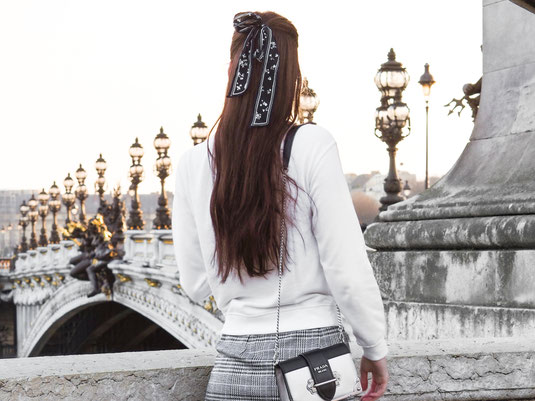 Outside of writing and blogging, what creative mediums would you like to explore next?
YouTube is a medium I want to follow in the future. I've often wondered if I should make travel blogs. I already have the right camera, only the motivation is missing to finally implement it.
Recently I was contacted by a modelling agency in Milan. Therefore, I see the chance to appear in magazines soon. I am really thankful for the possibilities which are offered to me at the moment. There will probably be big changes for me by the end of the year.
In your most recent post on Instagram, you asked your audience: "What is your dream travel destination?" What's yours and why?
It's important to me only to post what interests my followers. So [my followers'] suggestions are a kind of bucket list for me. I have found some new interesting destinations which I will definitely travel to some day.
I never plan my travels at the beginning of a year. I am more of a spontaneous person and often book only one month in advance. I'm travelling to places I feel like visiting right now. If I miss the sea then I book a beach holiday at the coast of southern France. If I want to further my cultural education, then I choose Paris or Vienna. And when I look for inspiration for my books and short stories, I fly to London or Florence. It really depends on what mood I'm in right now. Many people would probably find this spontaneity too stressful, but I like this independence.
---